Branded workwear gives your staff a professional appearance with added brand awareness. PWS offer a high-quality bespoke clothing embroidery and transfer printing service for adding your logo, or other branding, to your workwear.
Using the very latest equipment, we can recreate your brand design to the highest standard, consistency, and quality.
Why Choose Us for your Workwear Branding?
Branded workwear is an important part of our business and PWS supply hundreds of organisations with branded workwear on demand, made possible because of our state-of-the-art production facility.
We have recently expanded our capacity further, investing in additional, top-range Barudan embroidery machines.
Our technicians now operate 4 Embroidery Machines with 24 stations, and 6 heat presses, operating from 7am to 11pm.
We have with the ability to logo 20,000 garments per week, have the packing capacity for 30,000 garments per week and have 2,000 square foot of space to store the branded workwear.
Creating your branded workwear with us couldn't be easier with Priority 1 ordering available, delivering a 24 hour turn around.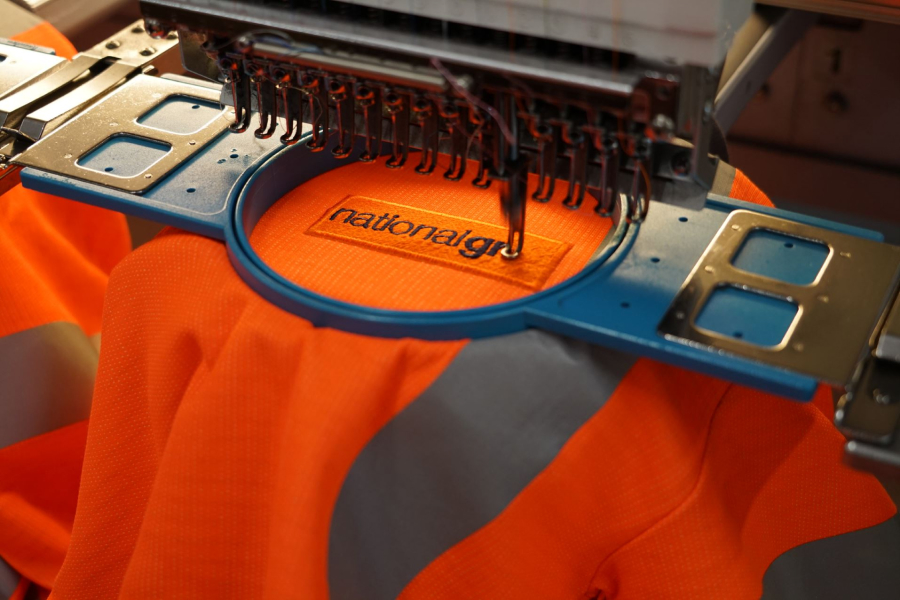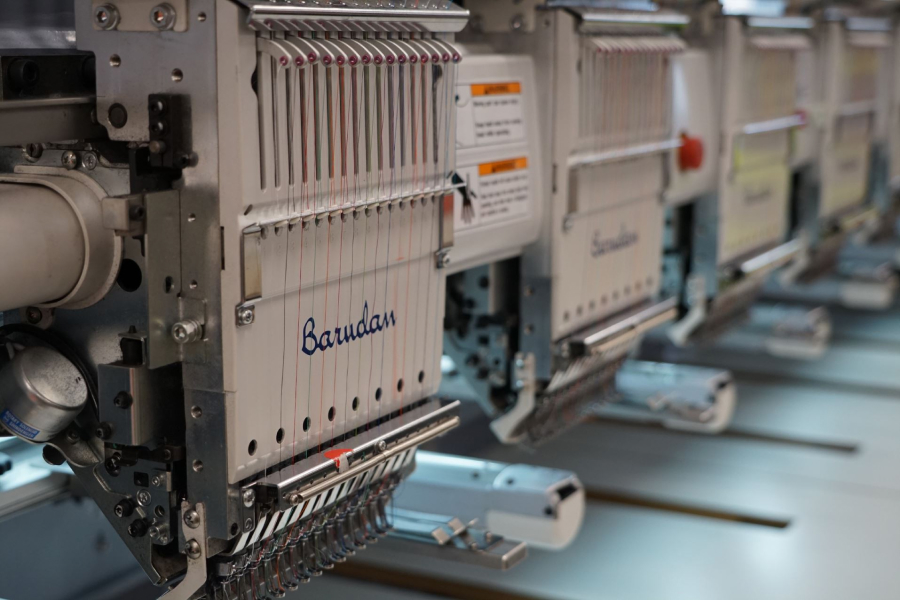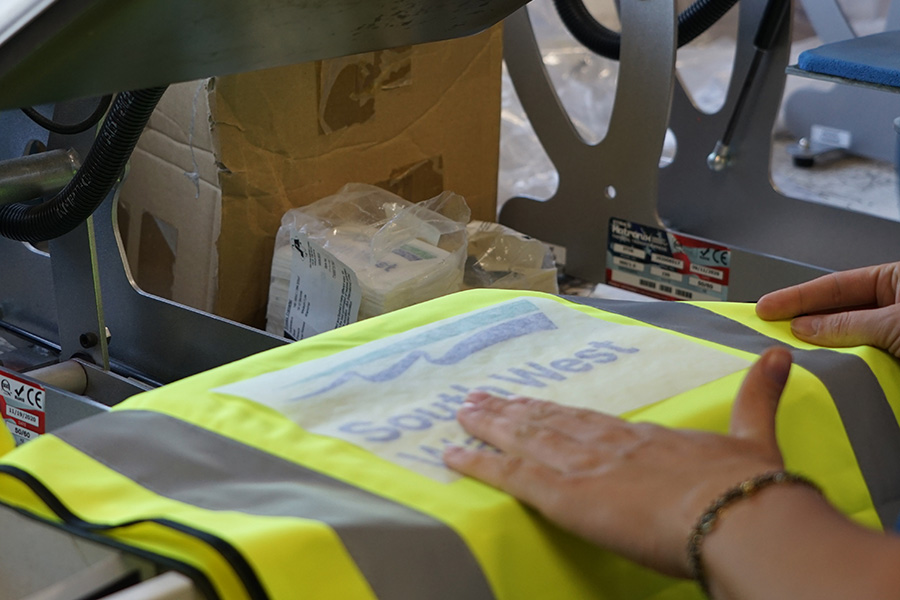 In-house logo design experts are able to assist with logo setup, design and positioning to create the best corporate look for your business.
Also brand your safety workwear
Our branding options are not limited to polo shirts or fleeces so why not make your company's Hi Vis workwear stand out from the competition with branded safety wear?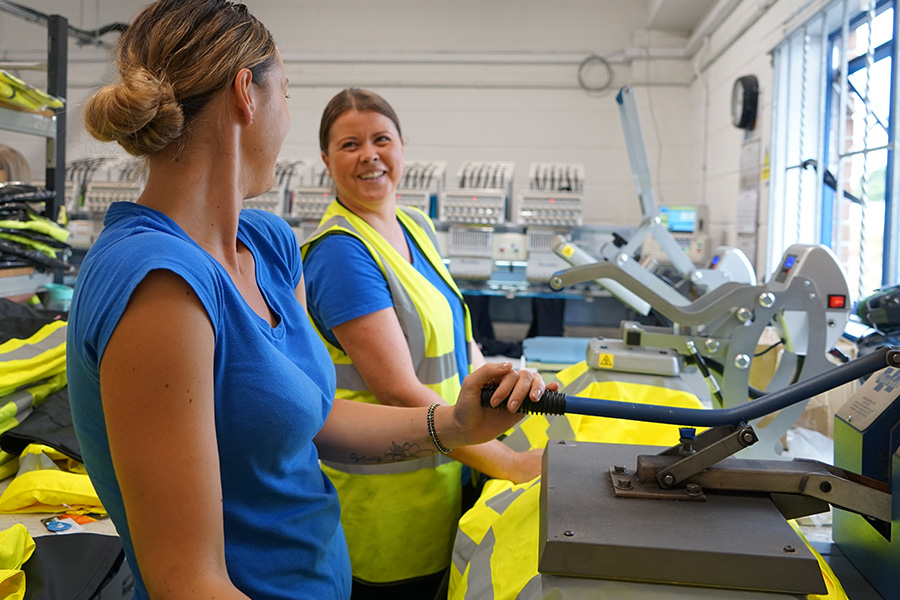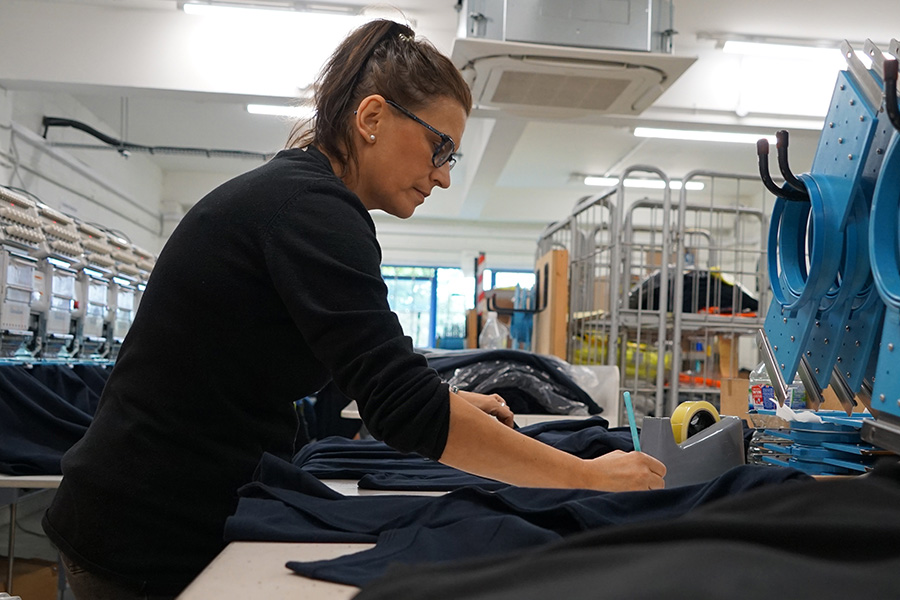 Our experienced technicians use colour swatch or Pantone matching options and the latest printing and embroidery equipment to ensure we represent your logo and branding accurately and at its absolute best.
If you need quality branded workwear professionally embroidered or printed, or just want to find out more about our facilities, contact us.
We'd love to hear from you.
Need help with Uniform Disposal?
As part of our Environmental Management Plan, we are committed to reduce, reuse, and recycle waste and to promote best practice in end-of-life garment management with our suppliers and customers.
PWS prides itself on providing our customers quality products, expert service and streamlined, integrated ordering systems. If you choose us, we will work with you to deliver real savings within your workwear, safety wear and PPE budget.