MyWeb is our easy-to-use workwear & PPE management system, providing you with visibility, accountability, and control mechanisms to effectively manage your procurement costs.
Designed to work seamlessly together, the MyWeb trio of systems will simplify your procurement process. With MyWeb, your personal account manager and dedicated customer care team, take the stress and effort out of ordering and maintaining stock levels, whilst maintaining consistency of your corporate image and tracking every item issued to your staff.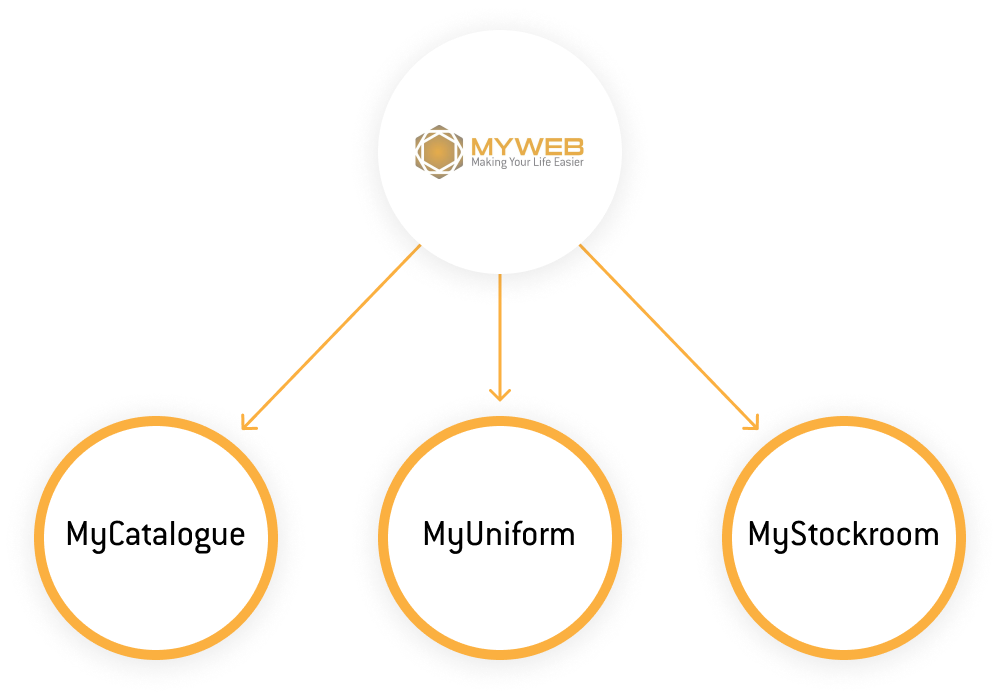 Manage your bulk ordering with ease with MyCatalogue's fully customisable core list for your staff to order from. This system will also have the ability to view stock levels in our warehouse and manage approved products for your company, as well as control the issue of logo'd and branded clothing in a consistent manner.
Perfect for bulk buying
Full order history and personalised reporting available to you 24/7
Images and detailed product information
Simplify provision of workwear within your organisation by putting the ordering into the hands of the wearer. With their own login, you can set individual budgets, stock allowances, and restrict product availability.
Restrict colours and types of garments staff can order with company logos
Create bespoke uniform lists for job type or individual with their own login
Show only approved products
Order authorisation can be customised from managers to wearers
Restrict value/quantity of order for employees
Orders packed and delivered to staff member direct
Full reporting down to individual staff member spend
Items in your virtual stockroom allow you to hold consignment stock in your chosen locations.
The MyStockroom system will allow you to set minimum and maximum reorder levels, with easy-to-use replenishment functionality built into the software.
Hold stock items that can then be issued to employees and contractors immediately
Pre-set minimum stock levels, easy to use restocking functionality
State of the art instant reports and records of PPE issued to staff
Real-time online stock control
For more information about how MyWeb can support you to make budget savings and streamline your procurement process, contact us.