Our exclusive brand partner Bertee has launched a new range of sustainable workwear.
As part of PWS's work to assist customers in achieving their sustainability goals, we identified the need for a range of sustainable workwear alternatives.
When looking for a partner to work with, Bertee was an easy choice, being synonymous with quality. Working together to develop this range, we consulted closely with our customers on their priorities, which included quantifiable sustainability credentials, alongside no loss of quality or durability.
Bertee's new Ecowear range uses at least 50% recycled polyester per garment, in line with the GRS Recycled Blend Standard, with no impact on the quality or durability of the garment. Plus, you'll still receive the Bertee Lifetime Guarantee*.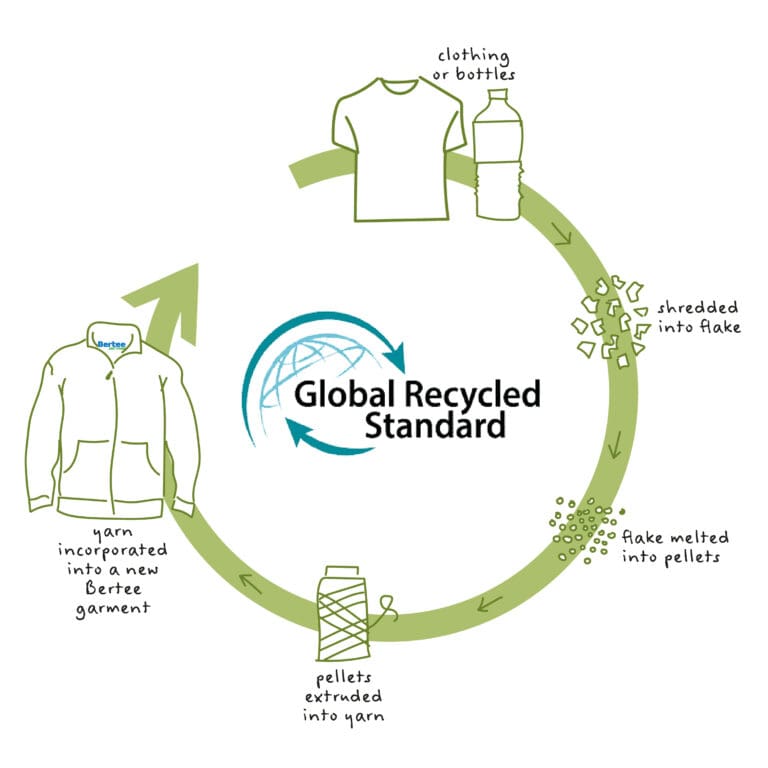 In addition to the garment's recycled credentials, the manufacturing supply chain and transportation for their top selling trousers have delivered a 52% saving on CO2 emissions from the non-eco alternative. 
The recycled polyester used in Bertee Eco products is Global Recycled Standard (GRS) certified, which means the recycled content has been tracked from source to the final product. This certification is considered to be one of the strongest ways to confirm the integrity of sustainability claims. GRS is managed by a third-party organisation, the Textile Exchange, who ensure that the company, product, or process is compliant with the relevant recycling standards.
Find out more about the GRS certification and the Textile Exchange here.
With the first products landing this month, read on below to see a brief description of the new products and their key features:
Learn more about PWS's work on sustainability here.
Speak to your Account Manager today about transitioning your organisation to Bertee Ecowear or contact us to request more information, a sample or a product trial.
*Lifetime guarantee applies to zips, seams and fastenings on all Bertee products. Terms and conditions apply.