The experts in safety, PWS can work with you to ensure compliance with H&S legislation, offering joined up safety solutions, encouraging best practice and providing your organisation with the right products to keep your staff safe.
Dedicated account manager
With your own dedicated Account Manager, a comprehensive and great value product range, innovative MyWeb ordering system, and next-day sustainable delivery*, PWS is the only choice if you want quality, compliant products that are cost-effective and suit your needs.
Our Quality Management Team work tirelessly to ensure that you can have complete confidence that every stage of the manufacturing process delivers a fully compliant, quality product you can trust.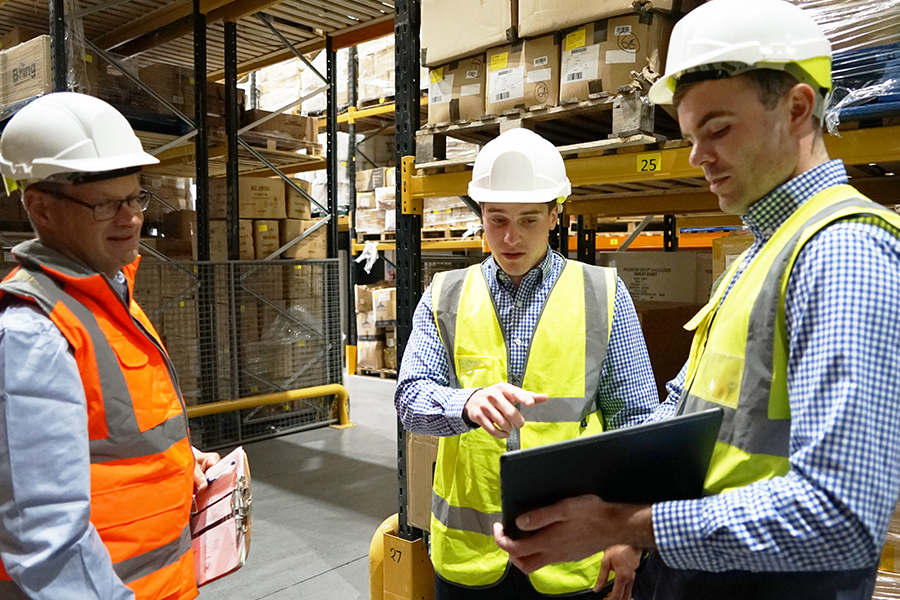 *PWS work with our delivery partner DPD to deliver next day on orders placed before 2pm for in stock, non-finished items. To find out more about what PWS and DPD are doing to make your deliveries as sustainable as possible, visit our Sustainability page.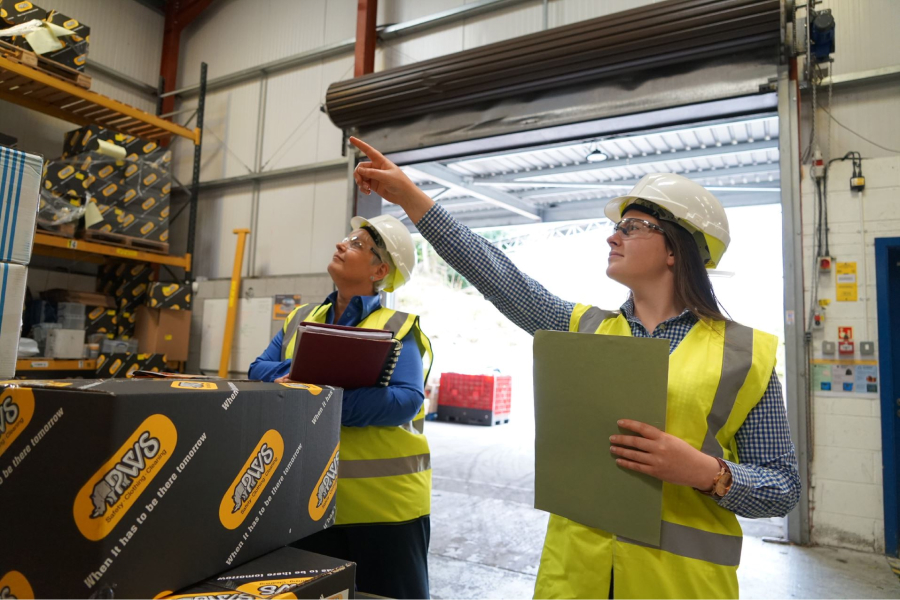 At PWS, we do not compromise on safety, our dedicated account managers are experts in their fields and will help you to stay compliant with the latest health and safety legislation.
We care about the safety of your staff and provide support to review your range, not just at the start of your relationship with us, but continuously, and we react dynamically to changes in your needs as your business evolves or world events affect the way you work.
At PWS, we aim to exceed your expectations and view our successful working partnership with you as a vital element in protecting your people and your organisation.
Through our commitment to excellence, you can have complete confidence that PWS will provide you with quality assured products that are fit for purpose.
PWS source high-quality products, ensuring that they are fully compliant with all appropriate European/UK standards and that they are the most appropriate, reliable, and effective products on the market.
Our extensive evaluation of suppliers ensures thorough and careful selection, assessment, and monitoring of all partners throughout our supply chain. We only work with companies that deliver on best practice and have an extensive, flexible, sustainable, and ethical supply chain that can adapt quickly to supply chain issues without compromising on the delivery of quality, compliant products.
PWS also develop their own products, and our Product Development team test products extensively throughout the production process to develop new products that conform to the highest standards, are built to last and your staff will love. On arrival at our warehouses, our Quality Management Team rigorously test all of our new products to ensure they meet our high standards.
PWS's commitment to quality means that we don't absolve responsibility for the products we sell once they arrive with you, through our routine performance testing and evaluation both internally and in market, we constantly look to improve the performance, and extent the useful life of, all of the products that we make and sell.
We are certified to ISO 9001 (Quality Management Systems). This accreditation ensures that our products meet customer and regulatory requirements in accordance with the ISO.
We are also certified to ISO 14001 (Environmental Management Systems) proving our commitment to an environmentally sustainable future. We are always looking for ways to minimise our impact on the environment, you can find out more on our Sustainability page.
PWS is accredited by Achilles UVDB; the pre-qualification system used across the UK in the utility industry. This means we meet the highest standards of supply chain assurance and buyers can do business with less effort, reduced risk and saving valuable procurement time.
We're ranked number one on the PfH Framework for supplying Janitorial, Workwear and PPE. The framework contract is awarded in two lots to six suppliers following an EU compliant tender. Being number one means you can rest assured that we are continuing to deliver the best value to the Housing Association Sector.
We are members of the Supply Chain Sustainability School, a progressive body that is changing the way we measure our environmental Impact. PWS are working towards our Gold rating and we encourage all of our suppliers and customers to sign up to this world leading organisation working towards a sustainable built environment.
At PWS, we're passionate and committed to delivering the highest workplace safety standards with our products, ensuring that the safety wear and PPE products that you procure from us are compliant, reliable, and fit for purpose. Our personal account managers re-evaluate your needs regularly to ensure that the products we supply to you are right for the job at hand, contact us today to see how PWS can help your organisation to stay compliant, helping you to keep everyone safe at work.